About the Teaching and Faculty Support Center
About the Teaching and Faculty Support Center
The Teaching and Faculty Support Center is an interactive resource for faculty who strive to enhance teaching and learning.
We invest in faculty excellence, promote innovation in teaching and learning, and support programs to advance student success. We provide educational opportunities such as lunch and learn programs, teaching symposiums, reading day events, new faculty orientation, and teaching camps. In addition, we offer competitive teaching and learning grants for faculty. We also provide informational support connecting faculty to the information and resources that they need to enhance their teaching.
Co-Directors

---
We are directed by three faculty co-directors who are active UA faculty. Each co-director serves a three-year term. Each year, a new co-director joins the team and a seasoned co-director rotates off. This model assures that we have a constant influx of new ideas.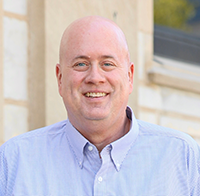 C. Richard Cassady, PhD
University Professor in the Department of Industrial Engineering (INEG)
cassady@uark.edu
Serving TFSC 2022-2025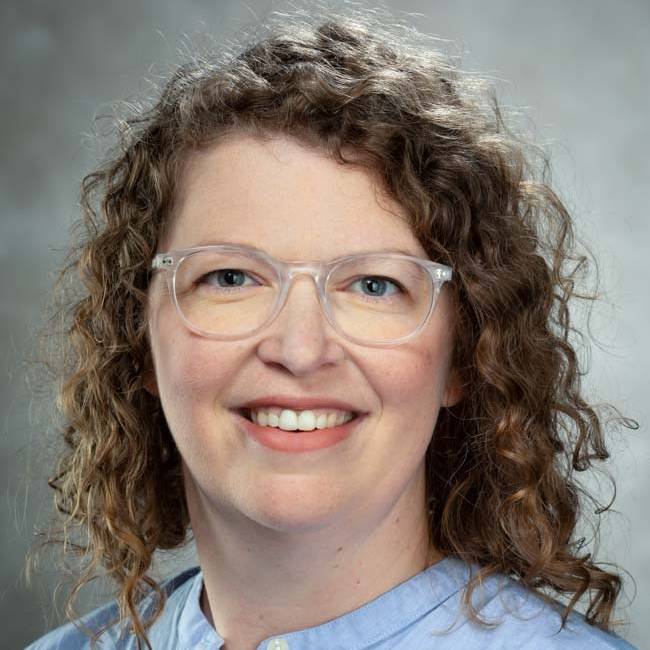 Hope Ballentine
Teaching Associate Professor
Eleanor Mann Scool of Nursing College of Education and Health Professions
hopeb@uark.edu
Serving TFSC 2023-2026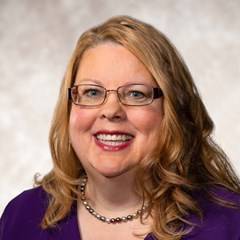 Carole Shook
Teaching Associate Professor of Information Systems
Sam M. Walton College of Business
cshook@walton.uark.edu
Serving TFSC 2021-2024
Event Manager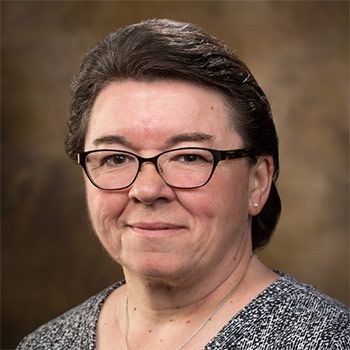 Lori Libbert
Special Events Manager
479-575-3222
libbert@uark.edu
Founders
---
We are so thankful for the vision and leadership of our founders. We have awards and honors named after each of our co-founders. For more information on the Wally Cordes Chair, the Ro DiBrezzo Service Award, and the Paul Cronan Technology Teaching Excellence Award, check out our awards page.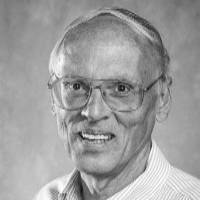 Wally Cordes
Serving TFSC (1992-1995, *2000-2001)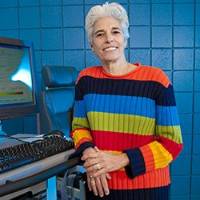 Ro DiBrezzo
Serving TFSC (1992-1997)
Paul Cronan
Serving TFSC (1992-1994, 2011-2014)
---
Past Co-Directors
---
Lynn Meade (2020-2023)
Don Johnson (2018-2022)
Lori Holyfield (2017-2020)
Julie Trivitt (2019-2020)
Jack Kern (2016-2019, 2020-2021)
Mary Savin (2015-2018)
Lorraine Brewer (2016-2017)
John Pijanowski (2013-2016)
Linda Myers (2015-2016)
Mark Boyer (2014-2015)
Jeannie Whayne (2012-2015)
Inza Fort( 2012-2013**, 2003-2006)
Norm Dennis (2010-2012**)
Marianne Neighbors (2009-2012)
Janine Parry (2008-2011)
Charles Rosenkrans (2007-2010)
---
Who Was Wally Cordes?
Cheryl Murphy (2006-2009)
Neil Allison (2005-2008)
David Longer (2004-2007)
Daniel Levine (2002-2005)
Jim Turpin (2002-2004)
Deborah Thomas (2001-2003)
David Gay (1999-2002)
Richard Lee (1999-2000*)
Barbara Shadden (1997-2000)
Craig Beyrouty (1996-1999)
Tom McKinnon (1994-1998)
Ro DiBrezzo (1992-1997)
Wally Cordes (1992-1995, *2000-2001)
Paul Cronan (1992-1994, 2011-2014)
---
Mission
To create and enhance a community committed to promoting the best practices of teaching and learning.
Vision
To provide innovative and engaging programs and resources for our faculty that will promote excellence and will enrich academic programs and learning experiences on our campus.
Committed to Diversity, Equity, Inclusion and Belonging
---
We are committed to developing and enhancing equity, diversity, inclusion, and belonging efforts in teaching campus-wide through informed teaching strategies that lead to critical thinking and civil intellectual engagement. We are committed to helping faculty identify best practices for achieving equity, diversity, and inclusivity in both the classroom and the campus community at-large.
What Does DEI Commitment Look Like for Us?
Provide Programming on DEI Related Topic
We are committed to provide educational programming that support diversity, equity, inclusion, and belonging. Here are a few examples of programs realted to DEI:
The Promise of Equity in Inclusive Education-Bryan Dewsbury
Inclusive Classroom Practices-Bryan Dewsbury
Creating Opportunities for Students to Explore Culture in any Class --Paul Calleja, Lynn Meade, Rocio Paez Ritter
Creating a Culturally Competent Campus by Margaret Butcher, Jackie Mosley
Using Diversity to Improve Educational Experiences at the University of Arkansas-- Rogelio Garcia Contreras and Jackie Wiersma-Mosley
Creating Safe and Brave Spaces in the Classroom --Rachel Glade and Lynn Meade
Diversity Equity and Inclusion in the Classroom--Co-sponsor with DEI
Talking Race in the Classroom--Caree Banton, Cordes Chair Talk
We are Windows, We are Mirrors: Pathways to Diversity in our Teaching--Lia Uribe, Cordes Chair Talk
How to Create a Culture of Respect in the Classroom -Special program for International Faculty --Lynn Meade, Rocio Paez Ritter, Adnan Alrubaye. Amma Zajicek, Angela Mosely-Monts.
Support Nontenured Track Faculty
We host one luncheon a semester designed specifically for non-tenure track faculty.
We hosted the first ever listening sessions for non-tenure track faculty. Those discussions lead to systemic changes for our faculty.
We hosted the first ever program for non-tenure track faculty where each college sent representatives to inform faculty of the promotion process.
Teaching camp, lunch programs, and awards are offered to non-tenure track faculty and tenure track faculty alike.
Support Graduate Students
We provide trainers for the graduate teaching assistant orientation.
We provide handouts and resources to the director of the training for Graduate Students.
(The Graduate School has a program coordinator that oversees and directs programs for Graduate Teaching Assistants. Since their needs are unique and are met by these program offerings, we do not include them in our events but rather we provide support in the form of training support and informational support.)
Support International Faculty
We hosted the first ever listening session for international faculty.
We hosted the first ever international faculty luncheon that allowed faculty to discuss their unique needs.
We offered a special session at Winter Teaching Symposium for international faculty.
We commit resources to one international faculty luncheon a year and special programs at new faculty orientation.
Provide Opportunities to Experience Other Parts of Campus
We have six Wally Cordes Chair talks a year. We intentionally chose speakers from different colleges and departments, and we encourage the speaker to provide the venue in their home department. This gives faculty an opportunity to experience a variety of buildings and departments.
Provide Access to Programming in Multiple Ways
An ongoing challenge of providing programs is finding times when most people can attend. Many of our programs are offered live and online. Access is an eqiuty issue and we provide in person, remote, and recorded options for many of our programs. Recordings are made available on Scholarworks.
---
Partners

---
We work closely with many other groups on campus to support teaching. We all come together to support teaching and learning. Here is a brief overview of some of the ways we work together with other programs to support faculty.
Office of Faculty Affairs
Under the direction of the Vice Provost for Faculty Affairs, this office provides mentor programs, awards, grants, and professional development resources for UA Faculty.
We work closely with them to provide New Faculty Orientation. For more on
the Office of Faculty Affairs.
TIPS: Teaching Innovation and Pedagogical Support
Teaching Innovation and Pedagogical Support (TIPS) is a partnership between the University of Arkansas'
Wally Cordes Teaching and Faculty Support Center (TFSC)
,
IT Services
, and
Global Campus
. TIPS focuses on academic technology and teaching support for all university teachers. They teach most of the programs that are technology based for the TFSC.
For more on TIPS
Global Campus
Global campus provides support for faculty to design courses for distance education. They help fund the teaching grant program. For more on
global campus.
Teaching Academy
The Academy's mission is to advocate and represent teaching interests, promote and stimulate an environment of teaching and learning excellence, and encourage recognition and reward for exceptional teaching. The Teaching Academy consists of faculty members who have been recognized by their peers, colleges and the university for their excellence in teaching, including excellence in classroom teaching. We work with them to offer the Teaching Awards Banquet. For more on the Teaching Academy
High Impact Practices
The High Impact Practices group on campus works to promote high impact practices. They offer an annual conference and we help them advertise their program. We often draw speakers from HIP presentations and they recruit from our programs. For more on
High Impact Practices
.
Division of Diversity, Equity, and Inclusion
The office of Diversity, Equity, and Inclusions envisions a world committed to inclusivity, where diversity, equity, access and civility are valued as a part of our culture, climate and everyday lives. The University's Division of Diversity, Equity and Inclusion strives to make this vision a reality by reinforcing inclusive excellence in everything we say and do. We have a responsibility as engaged citizens to consistently incorporate behaviors and practices that support an inclusive environment on campus, in Arkansas and everywhere. We work closely with them to provide educational programs around DEI and to support programs that they provide. They have provided financial support to help us bring in DEI speakers. For more on the Division of Diversity, Equity, and Inclusion.
---