Get the peer support you need to enhance teaching strategies and engage students in learning. The TFSC is committed to enhancing opportunities to develop and promote effective teaching and learning.
---
TFSC Promotes Learning, Teaching, Community & Advocacy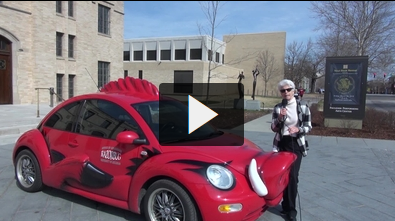 The Wally Cordes Teaching and Faculty Support Center (TFSC) at the University of Arkansas was established in 1992 to assist the faculty with their scholarship of teaching and to act as a resource center for new teaching techniques and programs.
Representing a part of the university's commitment to excellence in teaching, the TFSC provides a central facility to assist departments, faculty, and teaching assistants in the continued improvement of learning and teaching.
Diversity and Inclusion
The TFSC is committed to a focus on access, equity, diversity, and inclusion that enhances excellence in the education of all students at the University of Arkansas. The TFSC supports faculty in developing and enhancing equity, diversity, and inclusion efforts in teaching campus-wide through informed teaching strategies that lead to critical thinking and civil intellectual engagement. We are committed to helping faculty identify best practices for achieving equity, diversity, and inclusivity in both the classroom and the campus community at-large.